About Me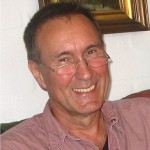 Since my early childhood in Germany I loved stamps and could not stop working on my various collections. Over the decades I gained a lot of experience as well as many good contacts with other collectors, dealers, experts and auction houses worldwide.
Although I do not see myself as a typical and professional stamp dealer. I am an advanced and passionate philatelist and member of SAPDA, the South African Philatelic Dealers Association. www.sapda.co.za
I always specialised in the stamps of Scandinavian countries and Germany. Since I moved to Cape Town in 1996 I also began to study and collect South African stamps. Especially those from the Cape of Good Hope. (I live only 20 min from Cape Point.)
I am an active member of the Royal Philatelic Society of Cape Town and Secretary of my home club: Fish Hoek Philatelic Society in my area. Visit: www.fhps.info . I exhibit my collections at Club- and National level.
I am also a philatelic journalist and Member of AIJP www.aijp.org and occasionally write for the "SA Philatelist" and other media.
Since I retired from book publishing in 2008 www.peninsulapublishers.com I started to buy and sell stamps and to import philatelic items and accessories from Germany for which I found demand among collectors in South Africa.
My latest idea is to create and offer personalised stamp labels, philatelic books and DVDs. This originates from my experience as a graphic designer and publisher. These are sidelines to promote the variety of classic and modern philately and others might follow.
All my philatelic activities are now shown on this website which will be extended and updated constantly.
If you are looking for something special or have any question feel free to email me at any time. (See contact page for details.)
Since 2015 I am running my business as a CC, which means if you are a VAT registred or a fellow dealer you can get a tax-invoice from me and claim back the VAT from SARS.
I sincerely hope that you will become a regular visitor of my website and find items that excite your own philatelic interests.
Please take a tour to my site and enjoy.
Volker Janssen